Puppy News
YES!! We are expecting puppies!!
Litter due 2/20/21
'Jewel' AKC CH. Azel's Eurkea I've Found Treasure and 'George' AKC CH. Natalie's BBBad to the Bone are the proud parents to be.  This is a repeat breeding for Azel's Poodles and Natalie's Poodles. Our last litter between George and Jewel produced stunning, healthy (black or white) poodles with outstanding personalities. Jewel's previous breedings have produced dogs who have earned obedience pts/titles, loving companions, and even several therapy dogs. 
The puppies will have nice conformation, will be either black or white, and loaded with personality. Parents are health tested and pups come with a health guarantee. 
We are currently taking deposits. 
Serious inquiries are welcomed.
 Krista Fields
Azel Standard Poodles
317-989-7342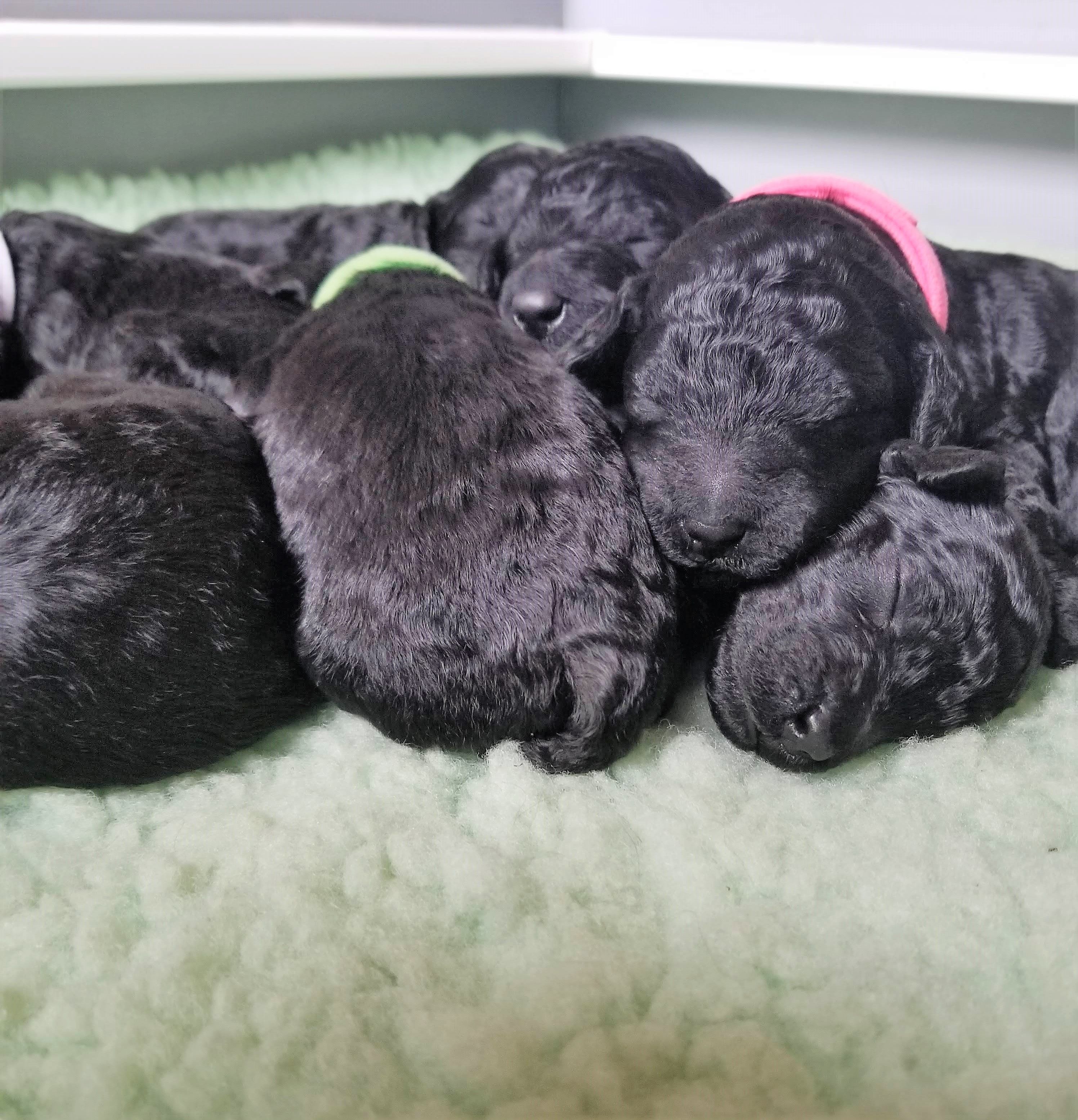 photo is of a previous litter 
Be sure to visit our blog to find out the latest news at Azel Standard Poodles. 





Azel Standard Poodles is a responsible breeder of Standard Poodles based in Indiana. We produce and show quality poodles, with a focus on temperament, health, and structure. While we breed for ourselves for the show ring, where our poodles really excel is in the homes and hearts of their human companions. We are active members of Central Indiana Poodle Club and are always happy to answer any questions you may have about poodles.  We hope you will visit here often!